It's Friday! Time for Book Club!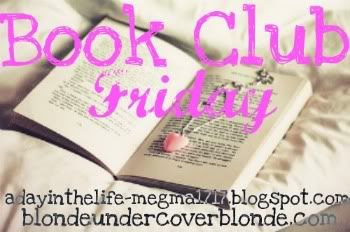 Up this week (after a brief hiatus last week)
*points below*
Writing a review for this GEM of a novel will require a mix of stealth references and lots of writing about how the book makes me feel. Why? Because that's the way that the author, Chris Cleave, wants it.
I'm a good girl, so I'll play along.
This book is one of the best I've read in a while. While it isn't funny and doesn't have any romance, it managed to hook me within the first few pages. The book has no cover descriptions, so I didn't know what to expect. Whoever made that decision was a freaking genius, though, because I would NEVER have picked it up had I known the subject matter.
Although that sounds ominous and scary, let me tell you one thing first:
You need to read this book because Chris Cleave's writing is bananas.
B-A-N-A-N-A-S
I felt connections to each and every one of the characters; even the ones who are BLATANTLY WRONG in their actions. It's kind of like winter garden, where there's a surprise history/world injustice lesson, but it's a lesson that (in my opinion) didn't get nearly enough global attention. The bravery of two of the key three characters is nothing short of super-hero-ish. They're the kind of characters you wish you could meet in real life and applaud. The best part is: they probably do exist, somewhere.
That's why this book is awesome.
I cried.
Then I cried again.
Then I cried…well…some more.
But my tears were mostly the kind I don't mind shedding, as they came from being overwhelmed with the human spirit. Yes, there was one particular scene, which was so awful that I had to put the book down and take a break for a few days (and although I can get quite preachy about certain acts of violence being used for entertainment purposes, it was necessary to the plot) but aside from that, it was a quick read.
So, pick up this book. Read it in the privacy of your own home. The last thing you want is some weirdo on public transit telling you which parts were their favourite. When you're done, pass it on to someone else. This is a novel that's meant to be shared.