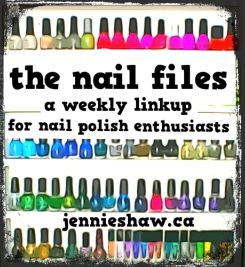 **Link up with us to show off your cute manis (either done by yourself or in a salon), nail polish purchases and/or recommendations, nail polish tips--whatever nail-related thing you'd like! And please use the button and/or link back to this blog. Thanks!**
***
It's hard to believe, but we've come to the end of Neon Month.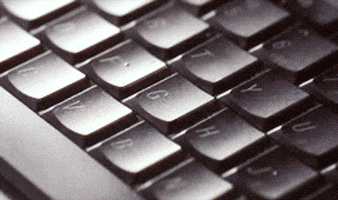 In order to console myself, I decided to do a mani with as many neons as possible (hence the title of this post, haha!). It was a bit of a trial and error kind of mani but in the end, it worked out great!
As usual, these colours didn't photograph well. The orange and pink are bananas-bright in real life.
Originally, my plan was to do one of those vertical, rainbow gradients that are all the rage right now, so I started with two coats of White Tips. Then I did one layer of sponged-on colour. For some reason, though, it didn't even almost work out. I think it may have been because I didn't use a wide enough stripe of colour on the sponge, but in any event, it was not a pretty situation. So, instead of fighting with it, I switched gears and added two coats of each colour, applied with the bottle's brush, meeting in the middle.
When that was dry, I added one black line down the middle, with Black Stripe Rite (that I forgot to include in the polish picture...whoops!), followed by two white lines on either side, with White Stripe Rite (also missing from the picture, double-whoops! Haha!).
One coat of quick-dry top coat sealed everything together nicely.
The colours in this picture are slightly more accurate, although the orange is still muted and the pink looks a little darker than in real life. Whomp, whomp. Haha!
Although I'm a little sad that the vertical, rainbow gradient didn't work out, I LOVE my modification. Sometimes, things don't pan out the way I envisioned, but when I figure out a way to save it without having to start from scratch, I legit feel like this...
Haha! Oh Carleton.
So that brings us to the end of Neon Month. I'm so happy that you guys were digging it! How about for July, we do "Get Your Summer Sparkles On!"? As I'm a sparkle-addict, and there are lots of bright sparkles and shimmers out there that are just perfect for summer, I thought it'd be a pretty inclusive theme. Let me know if you're not feeling it, though, and we can pick something else!
Hope you have a great weekend, everyone! And don't forget to link up! :D